About Us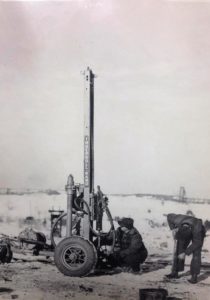 In 1914, founder Alfred Lindberg began work as the Alfred Lindberg Company.  Over the next few years, he was joined by his sons Walter, Stanley, and Alfred Jr.  What started as a small construction firm grew to become one of the nation's 100 largest civil contractors during the height of Interstate construction.  Our company is responsible for many miles of roads built throughout the Upper Peninsula of Michigan as well as the Lower Peninsula of Michigan, Wisconsin, and Minnesota. A. Lindberg & Sons now represents five generations of involvement in road building and heavy construction. Incorporated in 1948, the company has the personnel, equipment, bonding capacity, and expertise to ensure successful completion of any construction project.
A. Lindberg & Sons, Inc. works with various public and private entities when constructing projects. Besides MDOT, the public bodies with whom we contract includes County Road Commissions, Airport Authorities, Army Corp of Engineers, Municipalities, as well as other State and Federal agencies. Private work is typically associated with large industrial and commercial concerns such as utility companies and entities involved in the mining, timber, and paper industries.
A. Lindberg & Sons, Inc. are not only road and bridge builders, but also excel in underground utility construction, wet land creation, commercial and retail site development, as well as other earth work projects, such as embankment construction of dams and lagoons.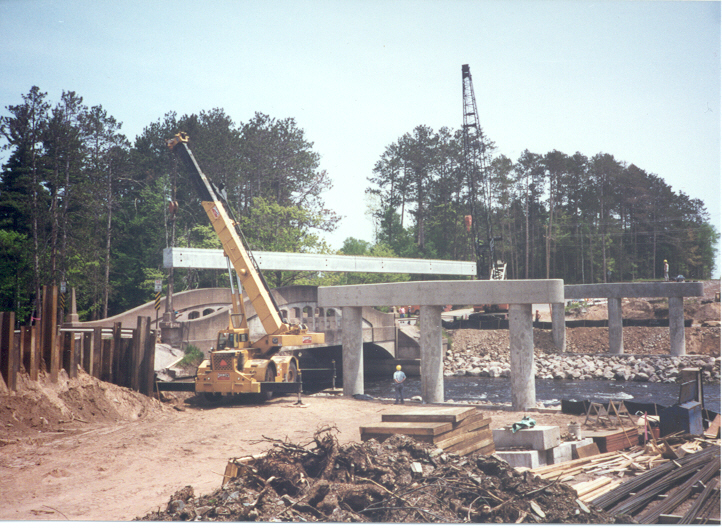 Lindberg & Sons produces several million tons of crushed, washed, and screened stone products each year. Our materials are used for applications such as concrete and asphalt mixes; road gravel and subbase; foundation stone; erosion control; as well as for architectural or landscaping purposes. Our two largest commercial pits are located just South of Marquette, on County Road 480; and North of Iron Mountain, on Highway M-95.  We also have over a dozen satellite pits throughout the Upper Peninsula. With the convenient locations of our pits and quarries, we can conveniently provide stone products to contractors and homeowners across the entire UP.
1914 – Alfred Lindberg begins Alfred Lindberg Company
1925 – First MDOT contract for M35 rock cut
1940-1960 –  3rd generation joins the firm.  Opened County Road 480 gravel pit with the area's first portable processing plant.
1960-1980 –  4th generation joins the firm.  Prime Contractor for multiple sections of Interstate construction in the Midwest and one of the 100 largest construction contractors in the United States during this time.
1980-1999 – Continued to be one of the largest heavy construction contractors in the Upper Midwest, performing road, bridge, and underground work for MDOT and the majority of the area municipalities, in addition to work on nearly every major mine and industrial site in the Upper Peninsula.
2000-2020 – 5th generation joins the firm.  Became one of the 100 largest crushing companies in the United States.  Expanded into commercial real estate development, partnering with Lowes, Meijer, TJ Maxx, and other national clients.